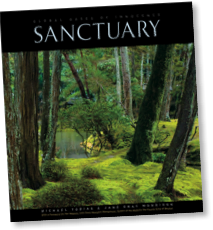 SANCTUARY
"Sanctuary offers a singular vision of a world at peace ecologically."
Her Majesty Ashi Dorji Wangmo Wangchuck
Queen of Bhutan (From Her Foreword to the book)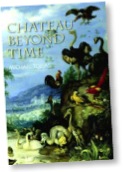 CHATEAU BEYOND TIME
"Riveting!"
Ian Tattersal
Curator, American Museum of Natural History, New York

"A Must Read!"
William Shatner
Emmy-Award Winning Actor

"I am in awe!"
Ingrid Newkirk
President, PETA (People for the Ethical Treatment of Animals)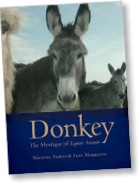 DONKEY: THE MYSTIQUE OF EQUUS ASINUS
"Humble, tough, gentle, and wise, donkeys have a lot to teach their old companions, the humans. In a book as solid and deep as the species it describes, Michael Tobias and Jane Morrison have given us an allegory for our survival."
Jonathan Spaulding, PhD
Director of the Museum of the American West

"Donkey is a GREAT book; a wonderful, delightful and fun read. With its provocative text and beautiful photographs, it conveys the enormous role in social and cultural history donkeys have played. Tobais and Morrison eloquently reveal how vulnerable, innocent, complex and compassionate these amazing beings are. I predict that donkeyphilia - the love of donkeys - is now safely here to stay as more and more people become acquainted with the rich lives of these remarkable equines. In fact, the next time somebody tells me I'm 'behaving like an ass' I plan to smile, wink, shrug my shoulders, and then confidently say, 'Thank you!'"
Marc Bekoff
Author of Minding Animals

DEVA
"Stunning."
William Everson

"Tobias is a visionary."
Helen Kazantzakis

"Michael Tobias has written a dizzying, vertical odyssey."
James Merrill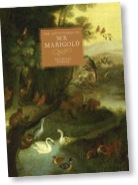 THE ADVENTURES OF MR MARIGOLD
"Certainly the book of the year; probably the book of the decade"
Michael Pastore
BookLoversReview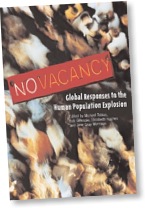 NO VACANCY
"No Vacancy, written and directed by Michael Tobias, is to the world's population explosion what Al Gore's "An Inconvenient Truth" is to global warming. Double feature, anyone?"
Pasadena Weekly

A DAY IN THE LIFE OF IRELAND
"...heartbreakingly beautiful."
Sunday Times
Dublin

DUBAI 24 HOURS
"...what can we say about a man who embodies a passion so rare that it makes him as precious as the planet he is desperately trying to preserve?"
Weekend, Khaleej Times
United Arab Emirates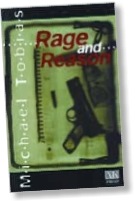 RAGE & REASON
"Rage & Reason will do for animal rights what Edward Abbey's The Monkey Wrench Gang did for ecology. Tobias's Felham is a radical Holden Caulfield for the 1990's with a mission to save Mother Earth."
EarthSave Baltimore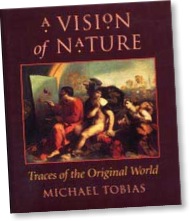 A VISION OF NATURE - TRACES OF THE ORIGINAL WORLD

"Michael Tobias is the most prolific, personal, and passionate writer I know. He writes with great beauty on subjects that need to be addressed. This book is another extraordinary example of the artist that is Michael Tobias."
William Shatner
Emmy-Award Winning Actor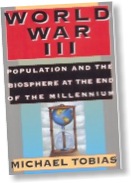 WORLD WAR III

'...a distillation of a lifetime of thought and action concerning the human condition. World War III is a treatise with a difference. It provides a thread of hope, offering a new vision about how humankind may ultimately come to peace with Nature."
Marc Lappe

Los Angeles Times Book Reviews
"In
World War III
Tobias raises a clarion call. A call for aid such as in the olden days would summon knights in shining armour to fight under the banner of their king."
Jane Goodall
from her Preface to the 2nd edition
"
World War III
reads like a volcano erupting...Tobias throws sparks like an evangelist and has the old-fashioned, wide-ranging erudition of a Renaissance scholar."
Psychology Today Magazine

"An important and eloquent blueprint for economic and ecological sanity."
Publisher's Weekly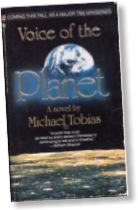 VOICE OF THE PLANET

"Combines the imagination of Robert Heinlein, the erudition of Umberto Eco, and the moral core of William Styron...A wise, playful, fascinating tour de force."
Dennis Hayes
CEO
The First EarthDay
ANTARCTICA - THE LAST CONTINENT
"An awe-inspiring and troubling story."
The Washington Post

MOUNTAIN PEOPLE
"Fascinating...an historic and exhaustive work."
San Francisco Chronicle

AFTER EDEN - HISTORY, ECOLOGY & CONSCIENCE
"In an age of increasing specialization, it is extraordinary to encounter an author as widely learned as Michael Tobias. Quite simply, he is among the most imaginative, creative minds working in the vital field of human experience and the natural world. He should be regarded as the Carl Sagan of the humanities."
Ecological Historian Dr. Roderick Nash
University of California-Santa Barbara
"Tobias brilliantly draws on paleontology, anthropology, mythology, cultural history, literature, evolution and ecology. Recommended for all undergraduate libraries."
Choice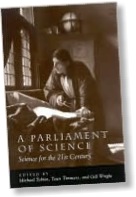 A PARLIAMENT OF SCIENCE
"The word and not the sword is the real solution! This book offers an enlightening guidance and compass at the dawn of the twenty-first century."
Federico Mayor
former Director-General of UNESCO